 Software Consulting and Development
for Your Digital Success
Woow Moment Limited is a technology company specializing in Web Application, Mobile Application, IoT Solution and AI Solutions. Established with a vision to revolutionize the way businesses operate, the company has been at the forefront of developing innovative IoT and AI solutions that have streamlined business operations, increased productivity and efficiency, and delivered unparalleled customer experience.
With a team of experts and professionals from diverse backgrounds, Woow Moment Limited has created a niche for itself as a trusted provider of cutting-edge technology solutions that help businesses stay ahead in a rapidly changing digital world. Whether it's smart home automation, industrial IoTs, or enterprise-level AI solutions, Woow Moment Limited has the expertise and experience to deliver customized solutions that meet the unique requirements of its clients.
Contact us
Web design encompasses many different skills and disciplines in the production and maintenance of websites.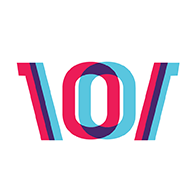 Woow Moment Limited
Unit 1005, Tower A, New Mandarin Plaza, 14 Science Museum Road, Tsim Sha Tsui, Hong Kong
|
Hong Kong
|
+85297317549
|
[email protected]